Why Choose MonsoonSIM?
MonsoonSIM is more than just a business simulation platform. It's a comprehensive learning tool designed to bridge the gap between theory and practice. Here's why educators and learners choose MonsoonSIM:
Gamified Learning: We integrate elements of gamification like simulated scenarios, key objectives and fast feedback to make learning engaging and fun. Our platform has been recognized for its innovative approach, winning several awards for its effectiveness in business education.
Progress Tracking: Educators can track students' progress and performance, allowing for personalized feedback and improvement. Our advanced analytics provide insights into individual and team performance.
Wide Range of Business Areas: From marketing and finance to supply chain management and entrepreneurship, our simulations cover a broad spectrum of business disciplines. We offer hundreds of fundamental business concepts applicable to any trading, distribution, eCommerce, manufacturing, and service business.
Real-World Scenarios: Our simulations mirror real-world business challenges, preparing learners for the complexities of the business world. Our platform is used by leading universities and corporations for training and development.
Universities or Organizations that have run MonsoonSIM
Facilitators certified to run MonsoonSIM
Learners who have learnt through MonsoonSIM
MonsoonSIM sessions delivered
Our Simulations
MonsoonSIM transforms the way business concepts are taught by providing immersive simulations that cater to learners of all levels, including advanced educators. Our simulations offer a unique learning experience with the following key features:
Progressive Complexity: Starting with fundamental concepts, our simulations gradually introduce more advanced scenarios, challenging learners to deepen their understanding and skills over time.
Customizable Curriculum: Educators have the flexibility to tailor the curriculum by integrating supplementary materials and configuring simulations to align with specific learning objectives, accommodating the needs of advanced learners.
Real-World Application: MonsoonSIM enables learners to apply theoretical knowledge to practical business challenges, fostering critical thinking, strategic decision-making, and problem-solving skills in preparation for the complexities of the modern business landscape.
Versatility Across Educational Levels: Whether it's high school students, undergraduates, or advanced MBA programs, MonsoonSIM provides a versatile learning environment that can be adapted to various educational settings, catering to learners at different levels of expertise.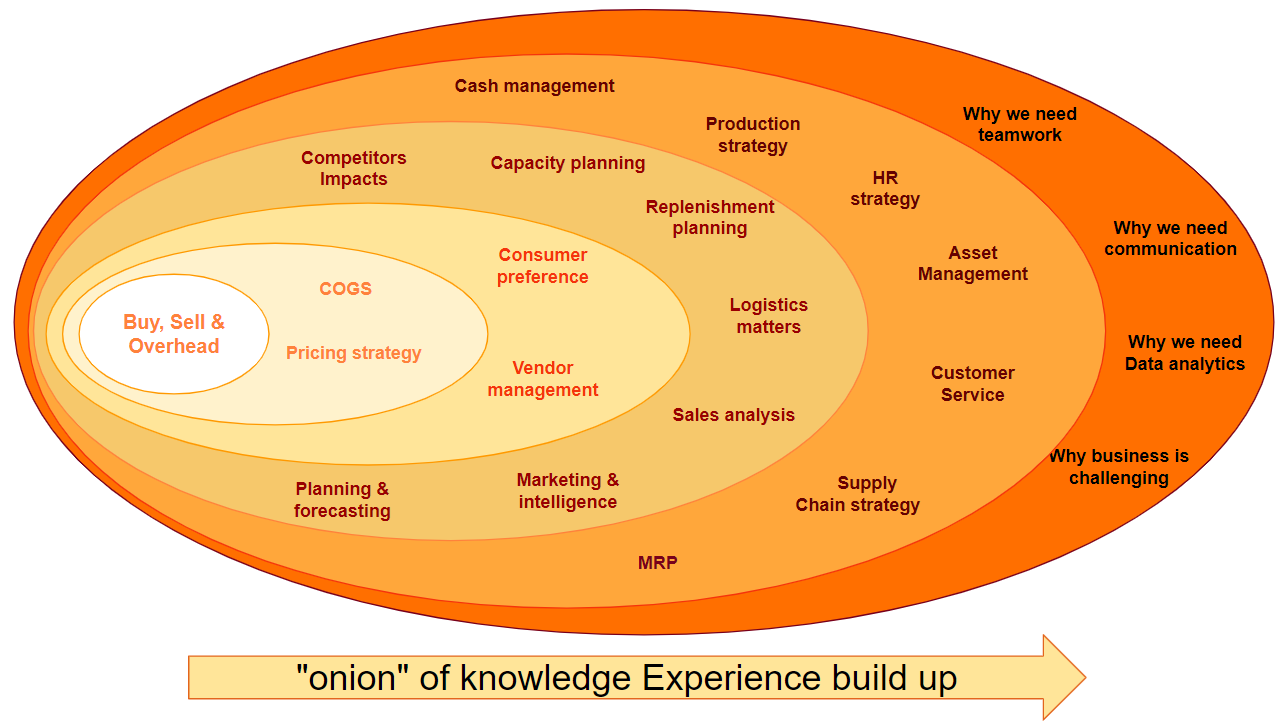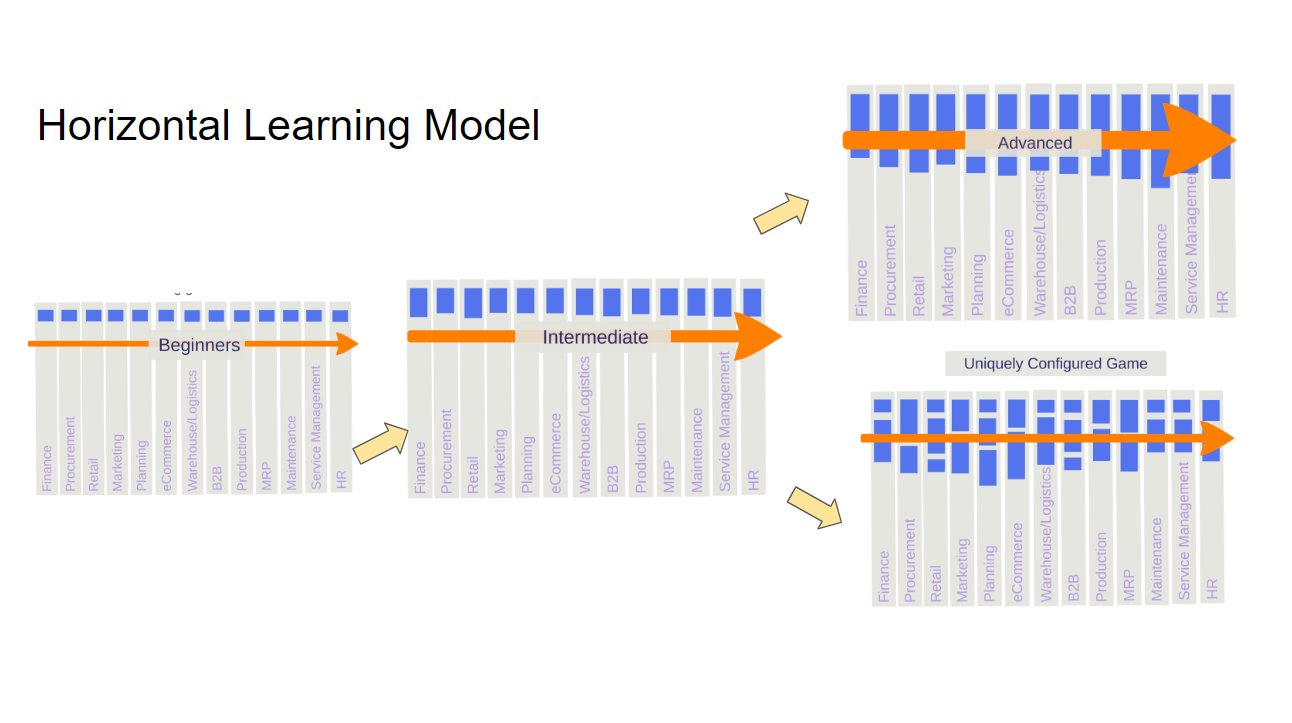 Explore our diverse range of business simulations designed to cater to different learning objectives:
Finance and Accounting: Understand the financial implications of business decisions and learn to optimize financial performance. Our simulation covers topics like financial planning, budgeting, and financial analysis.
Supply Chain Management: Manage and optimize complex supply chains to ensure business efficiency. Our simulation includes scenarios on inventory management, logistics, and procurement.
Marketing Management: Learn to craft and implement effective marketing strategies in a competitive market. Our simulation includes scenarios on market segmentation, product positioning, and pricing strategies.
Human Resources: Learn to manage your most valuable asset - your people. Our simulation covers topics like recruitment, training, and performance management.
Entrepreneurship: Experience the thrill and challenges of starting and running a business. Our simulation includes scenarios on business planning, funding, and growth strategies.
MonsoonSIM is excellent for studying
Business Administration & Management
Business/Managerial Economics
Enterprise Resources Planning (ERP/ERM)
Human Resources Development
Human Resources Management
International Business Management
Logistics & Materials Management
Management Information Systems
Marketing Management & Research
Operations Management & Supervision
Purchasing/Procurement Management
Sales, Merchandising, & Marketing
What makes MonsoonSIM different
| | MonsoonSIM | Other Simulations |
| --- | --- | --- |
| Multiple Teaching Modes | Two modes. Gamification & Simulation | Usually, either one |
| A.I Based Virtual Teaching Assistant | Yes, A.I Based Assitant for learners and facilitator | Usually Not |
| Robots Learners | Yes | Usually Not |
| Learner Level | High School, Undergrad, Graduate (MBA) | Usually more targetted |
| Configurability | Extremely Configurable | Not sure |
| Knowledge Coverage | Enterprise Wide | Mostly on specific concept |
| Learning Outcomes | Comprehensive & Dynamics | Usually focus on few KPIs |
| Infrastructure | Built for easy learning and teaching | Need to find out |
| Data Analytics Support | Yes, with live data access | May be, not sure |
| Community Support | Yes, online Clubs, Leagues and Ratings | May be, not sure |
| Courses and Quiz | Yes, Pre-packaged courses and quizzes | May be, not sure |
Preparing for Real-World Business Challenges
MonsoonSIM goes beyond traditional learning methods by providing an interactive platform where learners can develop critical skills like problem-solving, decision-making, teamwork, and adaptability. We allow educators to simulate virtually any trading, manufacturing and service businesses.
Our simulations are designed to reflect real-world business challenges, preparing individuals for the complexities and dynamics of the business world. With MonsoonSIM, learners can experience the thrill of running a business without the risk.
Our Mission
Easier to Teach
As a teacher, you can simplify your teaching. With MonsoonSIM, you become a facilitator, a moderator. Let technology do the heavy lifting. Teaching is fun and exciting.
More to Teach
For a teacher, there are hundreds of business scenarios you can configure. You can also deploy our A.I virtual teaching assistant to give personal guide to each of your learner.
Easier to Learn
As a learner, learning is so easy when you are driven to know more. Learning is easy when what you learn is what you have experienced.
More to Learn
For a learner, very MonsoonSIM session is a learning experience. Every MonsoonSIM transaction you made has its effects and consequences. So much to think about. So much to learn.
Business Games for Serious Educators
MonsoonSIM is the simple solution for teaching business. As a MonsoonSIM facilitator, we provide you with powerful tools to achieve your teaching goals and enhance the learning experience for your students. Here's how we can support you:
Prepare Your Class Simulation Fast: MonsoonSIM offers pre-packaged courses with set learning objectives and materials, making it easy for you to integrate simulations into your business courses. You can also configure these micro-courses to meet your specific teaching needs.
Active Guide: We understand that learning a new platform can be overwhelming, so we provide an easy-to-use Active Guide. This comprehensive guide will assist you in every step, from setting up teams and configuring your course to guiding your students through the simulation.
Design Course Work Your Students Won't Procrastinate: With MonsoonSIM, you have the flexibility to create your own simulations using our available modules. Easily configure the simulations to align with your learning objectives and teaching style.
Provide Personalized Relevant Feedback: MonsoonSIM allows you to provide personalized and relevant feedback to your students. Set target KPIs and score matrices for financial ratios, staff index, operations, and more. View live learner transactions or generate reports to track student engagement.
Homework that will be done! Introduce MonsoonSIM club games as an alternate approach to homework. Schedule MonsoonSIM game sessions outside of class time to boost completion rates, foster student bonds, and create more class time for discussions, analysis, and teacher engagement.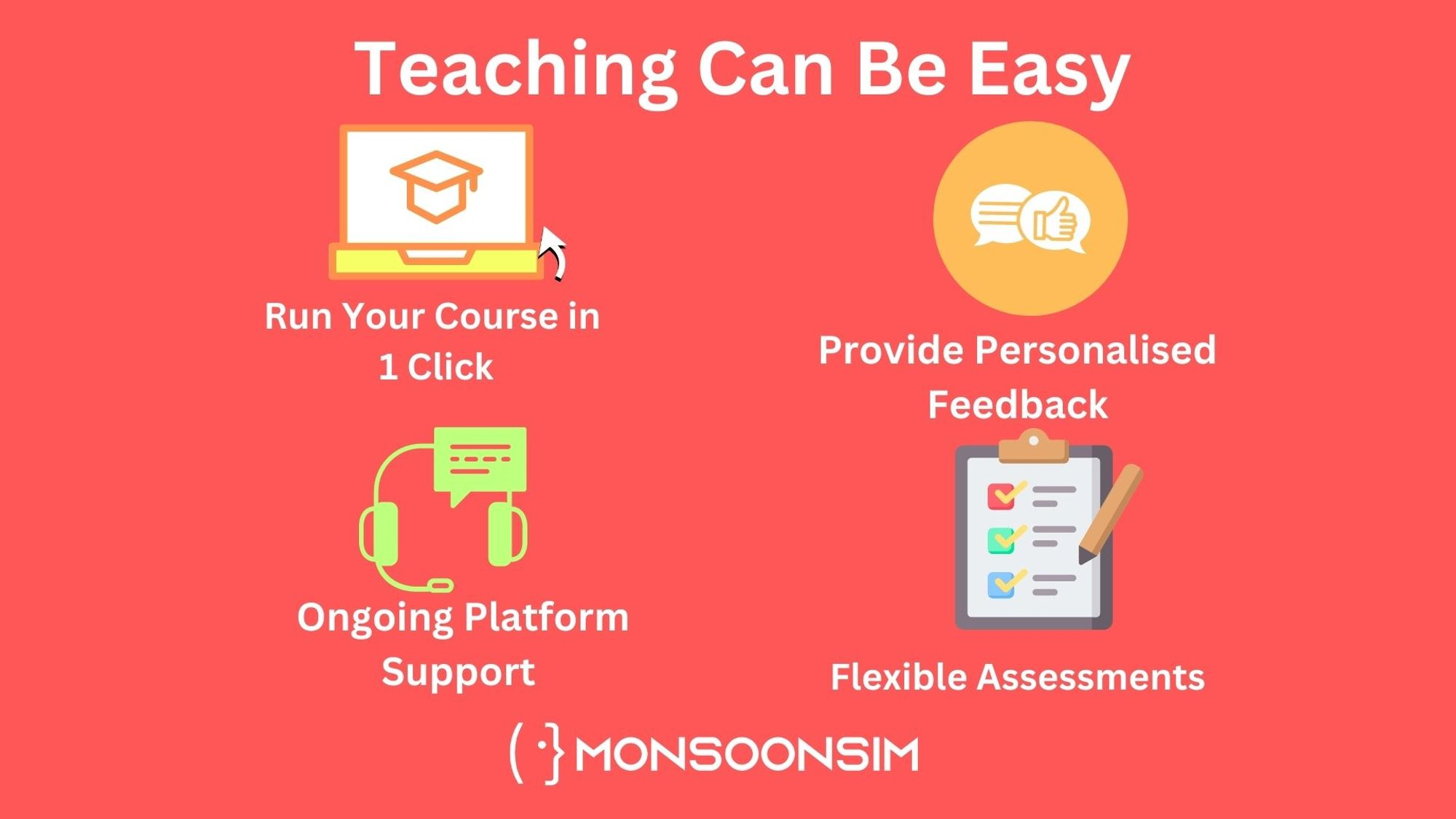 Success Stories from Our Community
The followings are some of the education institutions that have used MonsoonSIM to deliver their courses.
| | | |
| --- | --- | --- |
| Pennsylvania State University | Michigan State University | Deakin Business School |
| Singapore University of Social Sciences | Kasetsart University | Universitas Islam Indonesia |
| University Sains Malaysia | Universiti Tunku Abdul Rahman | Universitas Trisakti |
| FEB Universitas Indonesia | Kaplan Singapore | Universitas Internasional Semen Indonesia |
| BPK Penabur Indonesia | Singapore Polytechnic | Universitas Muhammadiyah Yogyakarta |
| Universitas Parahyangan | Padjadjaran University (Bandung) | Petra Surabaya |
| Sacramento State University | Santa Clara University | Rhodes College |
| University of Florida | Universitas Katolik Parahyangan | Northwood Univesity |
According to student feedback, most prefer the experiential learning mode over traditional lectures as it allows them to understand the complexity in business operations using an interactive approach.

Dr. Ma Nang Laik
Associate Professor, Business Programme
Singapore University of Social Sciences
The intensity of the game, and the digital nature of the game allows them to consider and test the application of their hypotheses or other theories, instead of just absorbing them.

Dr. Leong Y. Jonathan
Head, Event Management Programme
Singapore University of Social Sciences
The potential value to my students is immense. I have never seen a more complete or realistic simulation. The integration of gamification with teams efforts stimulates the kind of thinking and soft skills that could make a difference in inspiring my students.

Dr. Scott Dell, CPA, DBA
Assistant Professor of Accounting
Francis Marion University, USA
The MonsoonSIM is appropriate across a wide range of programs and courses. It has the ability to provide the students with the performance data for them to analyze and use their analytic skills to dertermine appropriate business strategies. I have been looking for a tool that helps demonstrate the integration of ERP systems, and MonsoonSim provides this.

Severin Grabski, Ph.D
Faculty Director, MS Business Analytics, Broad College of Business
Michigan State University, USA
We live in a digital age where the crucial question is how to build data-driven professional to help companies make better decisions. Learning by linking gamification and working with live data is a way to teach students to think and to transfer the gained knowledge and skills in their companies or to their employers All this is possible by MonsoonSIM.

Prof. Dr. Violeta Cvetkoska
Ss. Cyril and Methodius University in Skopje, Faculty of Economics
Macedonia
We are extremely happy with student engagement in the simulation and also the holistic understanding of accounting and business process that students have gained. They really enjoyed participating in the simulation and they report how much they have learnt. We found the simulation easy to set-up and run. The platform is extremely robust without any difficulties.

Dr. Christine Contessotto
Associate Dean Teaching and Learning
Deakin University, Melbourne, Australia
The flow of real-time information across departments integrates ERP process into a single system providing a process of visibility, analytics, and efficiency across every aspects of a business which makes the simulation and training very meaningful

Mr. Donny Siu
Associate Director, Entrepreneurship Center
Hong Kong University of Science and Technology (HKUST)
The students were engaged from the start and learned very quickly.
My goal was to immerse the students in the 'world' of a small business owner to experience the need for monitoring key elements of the business and quick informed decision making. The ramifications of each decision played out in front of them providing immediate feedback and the need for more decision making.
My experiential learning goal was achieved. I consider it a big success.
Dr.Wade Halvorson
Theme Director SMEs & Entrepreneurship
Senior Lecturer, Work Integrated Learning (WIL)
Faculty of Business and Law, Deakin University, Australia
More testimonies are available here
Ready to Experience the Future of Business Education?
Join the thousands of educators and learners who have transformed their business education with MonsoonSIM. Experience the thrill of running a business, understand complex business concepts, and develop critical business skills.
3 EASY STEPS TO GET STARTED TEACHING
Step 1 - Schedule for a live demo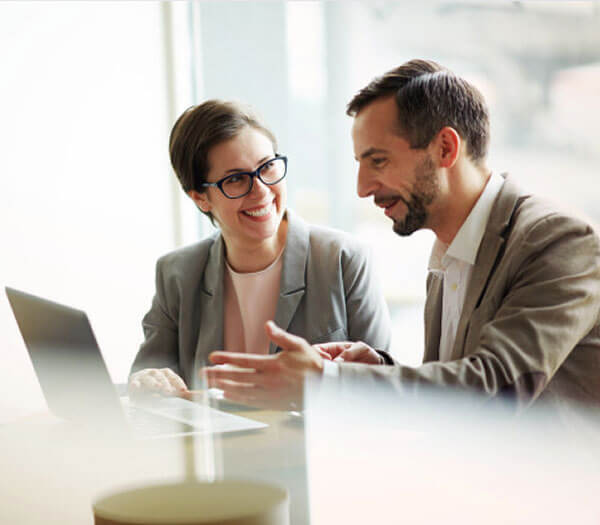 Contact us to schedule a live demo. We will demonstrate to you how you can create your own course, end to end. From setting up teams, assigning robots, employ the AI virtual teaching assistant, configure business scenarios until starting your game session. We will answer any questions you may have about our design principals, our unique horizontal experiential learning approach and see how you can transform your teaching immediately.
Step 2 - Get certified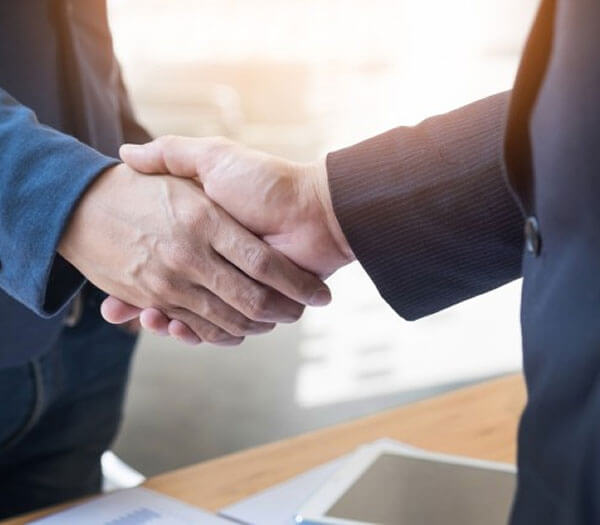 We will hold regular a certification course, for free, for business schools educators. There are two levels of certification. The Level 1 takes 8 (eight) hours and you will know enough to start conducting sessions with live students. There is no prerequisite to becoming a facilitator. All you need is a laptop/desktop and an open mind.
Step 3 - Start your course!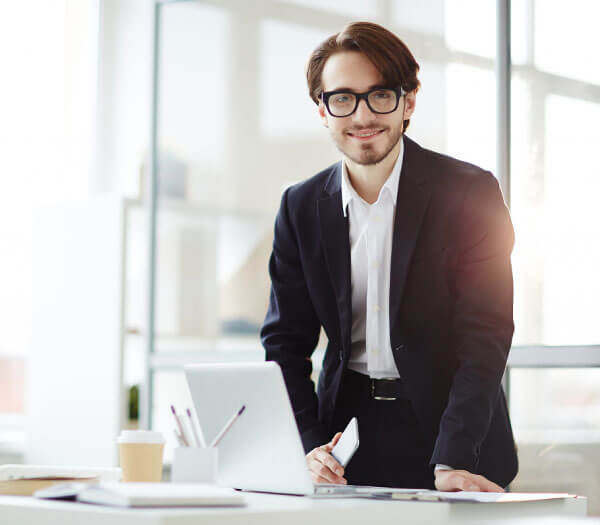 Once you are certified, we will even give you a limited-time, free access to your own server. With this server, you are ready to conduct live sessions with live audience. There is no need for face-to-face interaction with your students. MonsoonSIM comes with very easy chat system where you can communicate with your learners seemlessly.
Publications Related to MonsoonSIM
Business Analytics, MonsoonSIM
A book written by Dr. Violeta Cvetkoska, an Associate Professor of the courses Operational Research, and Fundamentals of Business Analytics, and Head of the EUi at Ss. Cyril and Methodius University in Skopje, Faculty of Economics – Skopje.
-->
1